alk and Performance: Sacred Dance; Philosophy, Aesthetics, Relevance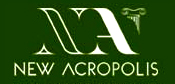 "From the formless comes the form, and the form takes you back to the formless." In Indian thought the purpose of life is to elevate, engage, introspect and integrate. This thought is visualized through the form of Classical Indian dance.
The real purpose of dance is for the dancer to understand and express the experience of the formless through the magnificent form. In other words, the engagement with this form has the potential for a dancer to move into a space within to experience the light of the formless. The presentation will come alive with live performances interspersed with insights into the multidimensional art form, which simultaneously addresses poetry, music & movement. The broader message of Indian dance, Indian aesthetics and the vision of the tradition will be explored. The dance expression is through the medium of Mohini Attam; (Classical Dance form from Kerala – Southern India).
Miti Desai is the founder & creative head at Miti Design Lab & the Executive Trustee at Shaktiyogasrama Gurukulam, a cultural commune dedicated to the study and practice of sacred arts & holistic sciences assimilated with a spiritual vision and lifestyle. She is a disciple of danseuse Mandakini Trivedi.
Register to tell a friend about this lecture.
Comments
If you would like to comment about this lecture, please register here.