Catherine Grant: Crossing Borders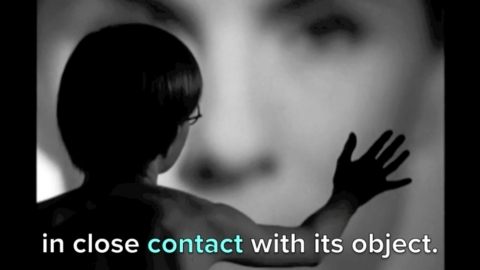 Kinaesthetic Communications: Thinking (and Writing) about Cinema with Rhythm and Timing
Catherine's talk will explore ideas around embodied viewing and material forms of thinking from her own perspective as a cinema scholar and video remix practitioner. She will look at notions of sensuous proximity, contiguity or contact in the perception of moving images and sounds.
Catherine Grant teaches and researches Film Studies at the University of Sussex. She established and curates for the open access campaigning website Film Studies For Free, and the Audiovisualcy video group, and is also founding editor of the academic digital publishing platform REFRAME.
For more information: http://www.independentdance.co.uk/programmepage/exchanges/crossing-borders/
Also coming up in the Crossing Borders Series:
11 Oct - The village dance | Simon Whitehead
18 Oct - A multitude of possibilities | Sue MacLaine
25 Oct - Reflections on filming performance | Jayne Parker
8 Nov - Touch as a language / Language as a touch | Abbie Garrington
15 Nov - Lessons with a curious equal | Kirsty Alexander, Kathy Crick, Charlotte Darbyshire, Laura Glaser
22 Nov - Touching the thing that touches you | Charlie Morrissey
29 Nov - Touching spectators - Spectating touch | Corinne Jola
6 Dec - Frontiers of Dance and Health | Miranda Tufnell / Knowing Body Network
13 Dec - Unwrapping d a n s e | Rosalind Crisp
Independent Dance
T: 020 7091 9650
E: info@independentdance.co.uk
W: http://www.independentdance.co.uk/
Register to tell a friend about this lecture.
Comments
If you would like to comment about this lecture, please register here.