Simon Whitehead - The Village Dance | Crossing Borders
A reflection on how bodies practice places and how these processes might be part of experiencing and re-imagining a village…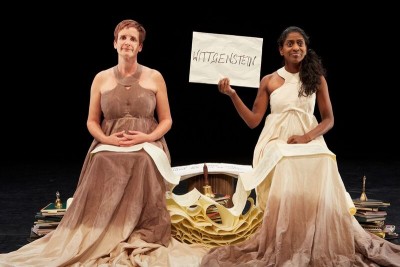 Simon talks about a current preoccupation with the realm of social ecology, on how people might practice home, make sense of their environment and interact together.
Movement artist Simon Whitehead works from his base in rural West Wales and internationally. He has developed a body of work from the pedestrian. Encountering situations at walking pace his works are place sensitive and often involve a process of ritual reconstruction through the body, live performance, sound and sensory media.
To book, please call 020 7091 9650 or email info@independentdance.co.uk
For more information: http://www.independentdance.co.uk/programmepage/exchanges/crossing-borders/
Also coming up in the Crossing Borders series:
18 Oct - A Multitude of possibilities | Sue MacLaine
25 Oct - Reflections on filming performance | Jayne Parker
8 Nov - Touch as Language / Language as Touch | Abbie Garrington
15 Nov - Lessons with a curious equal | Kirsty Alexander, Kathy Crick, Charlotte Darbyshire, Laura Glaser
22 Nov - Touching the thing that touches you | Charlie Morrissey
29 Nov - Touching spectators - Spectating touch | Corinne Jola
6 Dec - Frontiers of Dance and Health | Miranda Tufnell / Knowing Body Network
13 Dec - Unwrapping d a n s e | Rosalind Crisp
Also with Simon Whitehead at Independent Dance:
Furniture / Studies For Maynard – Saturday 19th November | 11am - 5.30pm
Performance installation - Studies for Maynard is a meditation on dislocation; the always unfinished practices of making home and sheltering. Home here is more than a place; it is a network of resonances, as fragile and changeable as weather.
Workshop - Furniture emerges from the ideas informing Studies for Maynard. It asks if there can be an ecological practice embedded in existing together and with the objects and life forms around us.
For more information: http://www.independentdance.co.uk/programmepage/activities/workshops/
Independent Dance
T: 020 7091 9650
E: info@independentdance.co.uk
W: http://www.independentdance.co.uk/
Register to tell a friend about this lecture.
Comments
If you would like to comment about this lecture, please register here.