George Ross Memorial Lecture 2016: MM McCabe: Virtue, Ageing and Failing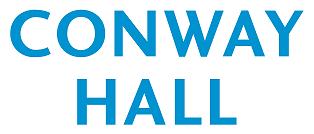 Annual address and awards from Philosphy for All and Philosophy Now magazine.
MM McCabe is a former Professor of Ancient Philosophy at King's College London, this year's President of the Mind Association, and this year's Sather Professor at University of California, Berkeley. Peter Singer is a professor at both Princeton and Melbourne. He is particularly well-known for his work on effective altruism and on animal rights.
Ranging far beyond the major world religions of Judaism, Islam, Christianity, Buddhism and Hinduism, the examination of where religious belief comes from, the search for meaning throughout history, today's fascinations with Scientology and Creationism, religiously motivated violence, hostilities between religious people, secularists, and more.
Richard Holloway, former Bishop of Edinburgh and Primus of the Scottish Episcopal Church, is an internationally popular writer and broadcaster. His more than 20 books include the best-selling Leaving Alexandria: A Memoir of Faith and Doubt. He lives in Edinburgh. His latest book is A Little History of Religion.
'His is a mind too large, too curious and far too generous to be confined within any single religious denomination.' —Philip Pullman
'It is difficult to name anyone more qualified to write on this topic than Richard Holloway. His own journey of faith has encompassed so many experiences that he writes with an admirable combination of detachment, knowledge and affectionate engagement.' —Diarmaid MacCulloch author of A History of Christianity: The First Three Thousand Years
Andrew Copson is Chief Executive of the British Humanist Association and President of the International Humanist and Ethical Union, the global umbrella body for atheist, humanist, skeptic and secularist organisations.
Door 7pm. Start 7.30pm. Ends 9pm.
Copies of Richard's and Andrew's books will be available to buy and have signed on the night.
Speaker(s):

Date and Time:

31 October 2016 at 7:00 pm

Duration:


1 hour 30 minutes

Venue:


Conway Hall
Conway Hall
25 Red Lion Square
London
WC1R 4RL
0207 242 8034
http://www.conwayhall.org.uk/

More at Conway Hall...

Tickets:

Free

Available from:

https://grml2016.eventbrite.co.uk

Additional Information:

Doors 6.30pm. Start 7pm.
Register to tell a friend about this lecture.
Comments
If you would like to comment about this lecture, please register here.