Design Management - Critical success factors in complex projects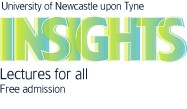 ARMSTRONG LECTURE
Nissan Design Europe was founded in January 2003 as part of a significant and expanding investment by the Nissan Motor Company in its upstream Research & Development activities. In addition to its responsibility for designing a new range of global products, it is also pioneering new ways of working in order to achieve best practice in design management.
David Godber is Director and General Manager of Nissan Design Europe. David additionally works with The Design Council and the Associated Parliamentary Group for Design and Innovation.
The talk on 3rd February will explore the necessary components of achieving success in design management.
Using the automotive sector as a working example the various areas of human behaviour, personnel management, facilities management, system and project management and the application of technology will be discussed with working examples.
The conclusion of the talk will be to build a roadmap and balanced scorecard. Using these tools project leaders can plan and understand the specific dynamics of a creative process in order that ideas can be realised with increasing speed and reducing cost.
Unless otherwise noted, lectures start at 5.30, last one hour and take place in the Curtis Auditorium, Herschel Building, which sits directly across the road from Haymarket Metro Station. All lectures are free and the public are encouraged to attend. In the event of an over-capacity audience we provide audio-relay to a second lecture theatre.
Speaker(s):

Date and Time:

3 February 2005 at 5:30 pm

Duration:


1 hour

Venue:


Insights - Lectures for the Public
The University of Newcastle
Curtis Auditorium, Herschel Building
Newcastle upon Tyne
NE1 7RU
0191 222 6136
http://www.ncl.ac.uk/press.office/lectures

More at Insights - Lectures for the Public...

Tickets:

FREE ADMISSION

Available from:

Additional Information:

The venue, Newcastle University, Curtis Auditorium is in the Herschel Building, opposite Haymarket Metro station, Newcastle upon Tyne.
Register to tell a friend about this lecture.
Comments
If you would like to comment about this lecture, please register here.