ABBIE GARRINGTON – Touch as Language / Language as Touch | CROSSING BORDERS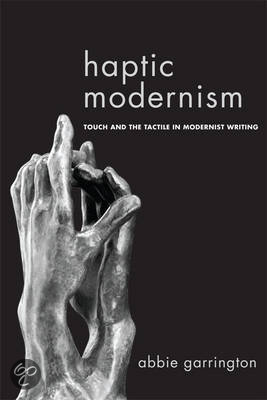 Touch as Language / Language as Touch
Tuesday, 8th Nov | 7 – 8.30pm
Abbie puts forward different tactile 'types' that are worth thinking about for anyone working in somatic practice, drawing on her research into written renderings of sensory experience specifically relating to touch and the haptic. She will look at experiments in language that make it possible to convey tactile experience, and, conversely, what happens when we consider touch and gesture as themselves a kind of language, to consider whether the written word and the danced idea have anything to 'say' to one another about touch.
Abbie Garrington is a lecturer in Modern and Contemporary Literature at Durham University. Her research interests are centrally concerned with written renderings of sensory experience, primarily those relating to touch and the haptic. Abbie was granted a postdoctoral fellowship at Institute for Advanced Studies in the Humanities (Edinburgh), and held a permanent lectureship in modernist literature at Newcastle University (including a Leverhulme Research Fellowship) before joining Durham in early 2015.
To book, please call 020 7091 9650 or email info@independentdance.co.uk
For more information: http://www.independentdance.co.uk/programmepage/exchanges/crossing-borders/
Also coming up in the Crossing Borders series:
15 Nov - Lessons with a curious equal | Kirsty Alexander, Kathy Crick, Charlotte Darbyshire, Laura Glaser
22 Nov - Touching the thing that touches you | Charlie Morrissey
29 Nov - Touching spectators - Spectating touch | Corinne Jola
6 Dec - Frontiers of Dance and Health | Miranda Tufnell / Knowing Body Network
13 Dec - Unwrapping d a n s e | Rosalind Crisp
Independent Dance
T: 020 7091 9650
E: info@independentdance.co.uk
W: http://www.independentdance.co.uk/
Register to tell a friend about this lecture.
Comments
If you would like to comment about this lecture, please register here.