CROSSING BORDERS - Lessons with a curious equal | Gill Clarke's Day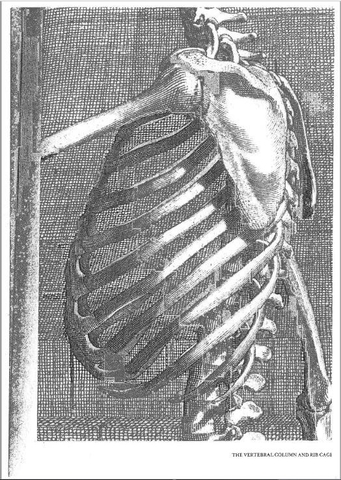 Teachers who worked with Gill Clarke during her years of dedicated teaching at Laban present their perspectives and experiences of Gill's visionary educational work for dance artists.
They discuss Gill's pedagogical approach and her educational influence, and the Fundamental Skills module in particular. At the heart of the module was Gill's rigorous and playful approach to learning that infused perceptual processes leading students onto journeys of discovery and also challenged their expectations of contemporary dance training in higher education.
Kirsty Alexander is co-director of Independent Dance, associate editor of Journal of Dance and Somatic Practices and a certified teacher of Skinner Releasing Technique.
Kathy Crick teaches Improvisation, Choreography and Performance at Laban in London, and contributes to other Dance and Performing Arts courses including Goldsmiths, Birkbeck and The Place.
Charlotte Darbyshire was a faculty member at Trinity Laban and London School of Contemporary Dance. Charlotte currently co-runs La Traversée, an initiative for interdisciplinary arts practice, research and performance.
Laura Glaser is a freelance dance, yoga and somatic movement teacher, who has previously taught at Siobhan Davies Dance Studios and Trinity Laban Music and Dance Conservatoire.
This talk is part of Gill Clarke's Day 2016, a day of events that celebrates the remarkable work of former ID co-director Gill Clarke and her continued legacy: http://www.independentdance.co.uk/programmepage/exchanges/gill-clarkes-day/
For more information: http://www.independentdance.co.uk/programmepage/exchanges/crossing-borders/
Also coming up in the Crossing Borders series:
22 Nov - Touching the thing that touches you | Charlie Morrissey
29 Nov - Touching spectators - Spectating touch | Corinne Jola
6 Dec - Frontiers of Dance and Health | Miranda Tufnell / Knowing Body Network
13 Dec - Unwrapping d a n s e | Rosalind Crisp
Independent Dance
T: 020 7091 9650
E: info@independentdance.co.uk
W: http://www.independentdance.co.uk/
Register to tell a friend about this lecture.
Comments
If you would like to comment about this lecture, please register here.