A sea of lies?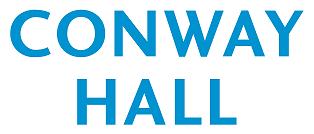 The media, politicians, and 'post-truth' politics
Whether the issue is immigration, Brexit, welfare, press-regulation, the NHS, or Trump vs. Clinton, concern is being expressed about the way in which both politicians and the media shape the political agenda by means of spin, deceit, and, in some cases, bare-faced lies. To what extent have we lost sight of the truth? How can we ensure the facts are centre-stage when it comes to policy- and democratic decision-making? The evening is hosted by CFI's Stephen Law.
Please note that doors open at 18:30 for a 19:00 start. Ticket sales will end at 12:00 on 8 December.
Martin Robbins: Post-Truth Political Discourse (looking at examples across the political spectrum)
Martin Robbins is a Berkshire-based researcher and science writer. Martin writes about science, pseudoscience and evidence-based politics.
Marcus Chown: Democracy Cannot Function In a Sea of Lies
How can we stop our politicians and media lying on matters of fact/evidence? And why is this not at the top of the political agenda?
Marcus Chown is formerly a radio astronomer at the California Institute of Technology in Pasadena. Marcus is an award-winning writer and broadcaster who makes regular appearances on Channel 4's Sunday Brunch. Books include What A Wonderful World, Quantum Theory Cannot Hurt You, We Need to Talk About Kelvin, and Solar System for iPad.
Natalie Fenton: Unequal, Undemocratic, Unfair: Media, Power and Politics in the Digital Age
Natalie Fenton is Professor in Media and Communications at Goldsmiths, University of London. Her most recent books include Digital, Political, Radical (2016). Natalie is on the Board of Directors of the campaign group Hacked Off and a founding member of the Media Reform Coalition.
Speaker(s):

Martin Robbins | talks | www
Marcus Chown | talks | www
Prof Natalie Fenton | talks | www
Dr Stephen Law | talks | www


Date and Time:

8 December 2016 at 6:30 pm

Duration:


2 hours

Venue:


Conway Hall
Conway Hall
25 Red Lion Square
London
WC1R 4RL
0207 242 8034
http://www.conwayhall.org.uk/

More at Conway Hall...

Tickets:

£10, £5

Available from:

https://conwayhall.org.uk/event/sea-of-lies/

Additional Information:

Doors 6.30pm. Start 7pm.
Register to tell a friend about this lecture.
Comments
If you would like to comment about this lecture, please register here.