World Philosophy Day 2016. Can morality be taught?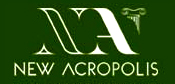 Aristotle's advice on how to promote moral education, wisdom and happiness
UNESCO has proclaimed 2016 the 'Year of Aristotle' to mark the 2,400 years since his birth. To celebrate this great centenary we will be dedicating our World Philosophy Day activities to Aristotle's Nicomachean Ethics and its relevance for today.
Different speakers will offer short presentations and during the break and afterwards there will be buffet-style refreshments and time for philosophical conversation. Please see our website for more details.
Register to tell a friend about this lecture.
Comments
If you would like to comment about this lecture, please register here.