Unwrapping d a n s e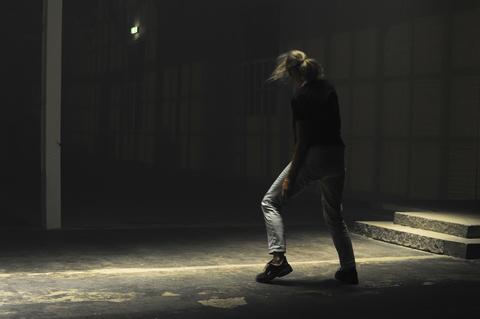 a danced lecture
undoing the hegemony of embodied history
an unfinished dance by a saturated body
an ongoing practice exposed…
Australian choreographer Rosalind Crisp dances and talks about her practice of choreographic improvisation and its evolution from The d a n s e project (Paris 2005) to The Boom Project (Melbourne 2015).
Rosalind Crisp is one of Australia's established dance artists. Over 30 years she has created a substantial body of original work and a method for choreographic improvisation. She holds a masters by research from the University of Western Sydney, is an honorary fellow of the University of Melbourne and a Chevalier de l'Ordre des Arts et Lettres, and from 2004 to 2012 she was choreographic associate of the Atelier de Paris-Carolyn Carlson in Paris. The foundation of her work is her ongoing studio research practice.
For more information: http://www.independentdance.co.uk/programmepage/exchanges/crossing-borders/
Independent Dance
T: 020 7091 9650
E: info@independentdance.co.uk
W: http://www.independentdance.co.uk/
Register to tell a friend about this lecture.
Comments
If you would like to comment about this lecture, please register here.