Debate: 'Russian foreign policy is a threat to Europe'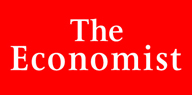 Panel debate, in conjunction with The Economist and Chatham House (RIIA)
Does a "Russia threat" to Europe exist and, if so, what is it? Is it overstated or underestimated? Does it undermine security, political stability and economic progress in central and eastern Europe? How committed is Russia to constructive engagement with Europe? Could ongoing disagreements and misunderstandings escalate into a new Cold War? Should the West opt for engagement with Russia, or containment - or both?
Register to tell a friend about this lecture.
Comments
If you would like to comment about this lecture, please register here.