London's Finest Birdwatching Sites – Wildlife and Management of Hampstead Heath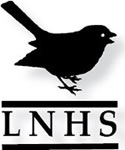 Come and find out about the rich diversity of wildlife Hampstead Heath supports and how management of this environment works.
At the end of each season of London Natural History Society talks, in March, we introduce a prime birdwatching location within the LNHS catchment area (a 20 mile / 32 km radius from St. Paul's Cathedral) from an expert who knows the site inside out. Just what we need in time for all our Springtime birding activities! This year the wonders of Hampstead Heath and the surprisingly diverse wildlife that can be found in this treasured green haven are brought to light in a delightful illustrated talk which looks at the heath throughout the year.
Hampstead Heath is one of London's most popular open spaces and its mosaic of habitats provides a vital resource for wildlife just six kilometres from the centre of London. It is of national as well as regional importance. Meg Game, Senior Ecologist for Hampstead Heath, works with The City of London which aims to maintain and extend the Heath's status as one of London's best places for wildlife. Hampstead Heath features a number of priority species identified in the UK Biodiversity Action Plan and Meg will talk us through the way careful management of this rich environment ensures the wildlife here thrives.
Register to tell a friend about this lecture.
Comments
If you would like to comment about this lecture, please register here.