Africa's avian cheats: exploring the deceitful ways of cuckoos, honeyguides and parasitic finches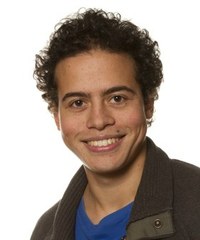 Africa harbours the greatest
diversity of brood parasites on earth, with extremely varied solutions to the
challenge of reproduction.
Many people are familiar with the Machiavellian nesting habits of the Common Cuckoo. Rather than
building a nest and rearing its own young, the cuckoo instead lays its eggs in the nests of other species
and tricks the unwitting foster parent into caring for the cuckoo's offspring. However, the Common Cuckoo
is just one of over a hundred bird species that have evolved this manipulative breeding strategy. Birds that
behave like this are called "brood parasites".Â
Africa harbours the greatest diversity of brood parasites on earth. This includes many species of cuckoo,
honeyguide and parasitic finch. Whilst all these birds face the common challenge of sneaking their eggs
into the nests of another bird unnoticed and getting that bird to feed a foreign nestling, the solutions they
have reached are extremely varied.
About Speaker
Gabriel Jamie has been researching the parasitic finches of Africa for the past 5 years whilst carrying out a
PhD at Cambridge University. In this talk, he will showcase some of the diverse strategies developed by
these finches and other species of brood parasite in Africa. He will also highlight the many gaps in our
knowledge on this aspect of Africa's birdlife.
Register to tell a friend about this lecture.
Comments
If you would like to comment about this lecture, please register here.