Resting from our labours with Myth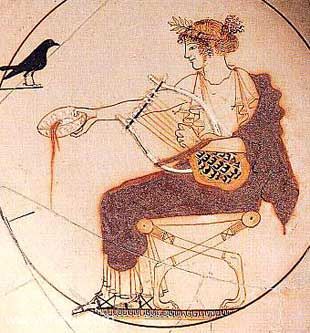 Myth in the Platonic tradition - with a look at the story of Plato's cave
The term 'myth' refers to the telling (or murmuring) an ancient symbolic tale – and tonight we will explore myths as the means for arousing the intuitive power which might be called "the eye of the soul" – something very different from instinct, but a complement to the logical and reasoning faculty. The ability of myths to carry truths across many centuries and many generations – even while the linking story-tellers may have lost sight of these deep verities themselves – is astonishing. We will look at the insights provided by the fourth century philosopher Sallust, and end with a brief examination of Plato's use of the power of stories in the Republic's myth of the Cave.exploring. We will read extracts from the dialogue and, we hope, be inspired to reach into the depths of this beautiful vision so very different from the mechanical worldview embraced by much of the modern world. Plato's understanding of the manifested universe may offer humankind the best foundation for a genuinely ecological life in which we discover a harmony between with nature and ourselves.
No previous experience of formal philosophy is required.
Entrance in free, but donations between £3-5 will be welcomed.
A PDF download of the extract we will be reading is available on our website together with further details of this and other Prometheus Trust's activities: www.prometheustrust.co.uk (the PDF is on the "London Monday Evenings" page.)
Register to tell a friend about this lecture.
Comments
If you would like to comment about this lecture, please register here.