Karl Popper, Science and Enlightenment: An Idea to Help Save the World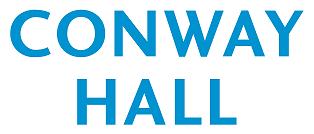 In this talk Nicholas Maxwell outlines an idea that might help save the world. It is that science, properly understood, provides us with the methodological key to the salvation of humanity.
A version of this idea can be found buried in the works of Karl Popper. However, Popper does not provide us with the last word on the subject. His version, stemming from the 18th century French Enlightenment, is flawed and needs to be adapted and improved for the 21st century.
Taking such inspiration from Popper and Guy Fawkes, Dr Maxwell will provide some fireworks in the field of scientific and philosophical thinking. He will argue that a new and unique approach to the application of science can help us solve our looming global problems and disasters.
—
Dr Nicholas Maxwell has devoted much of his working life to arguing that we need to bring about a revolution in academic enquiry so that it seeks and promotes wisdom and does not just acquire knowledge. He has published twelve books on this theme – as well as many articles, some on such diverse subjects as the philosophy of the natural and social sciences, the humanities, quantum theory, causation, the mind-body problem, aesthetics, and moral philosophy. For nearly thirty years he taught philosophy of science at University College London, where he is now Emeritus Reader. In 2003 he founded Friends of Wisdom, an international group of academics and educationalists concerned that universities should seek wisdom.
Speaker(s):

Date and Time:

5 November 2017 at 11:00 am

Duration:


2 hours

Venue:


Conway Hall
Conway Hall
25 Red Lion Square
London
WC1R 4RL
0207 242 8034
http://www.conwayhall.org.uk/

More at Conway Hall...

Tickets:

£3, £2

Available from:

http://buytickets.at/conwayhallethicalsociety/124272

Additional Information:

Doors 10.30. Start 11.00

Entry £3, £2 concessions (free to Conway Hall Ethical Society members, who are encouraged to book these tickets in advance via the Book Now button)

Event is subject to capacity, without exceptions. Space will be reserved for ticket holders.

Brockway Room (Ground floor – accessible. Induction loop audio).

Tea, coffee & biscuits will be available.
Register to tell a friend about this lecture.
Comments
If you would like to comment about this lecture, please register here.