Break Free! How to Stop Feeling Trapped. With Kim Morgan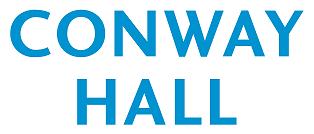 A self-development workshop in partnership with Psychologies Magazine (www.psychologies.co.uk)
In this lively and interactive session, coach, speaker, author and Psychologies Magazine columnist Kim Morgan will bring to life the contents of her and Geoff Watts' book 'The Coach's Casebook – Mastering The Twelve Traits That Trap Us' (Inspect & Adapt, £16.99). Traits such as perfectionism, impostor syndrome, people-pleasing, fierce independence and procrastination come up time and again in coaching relationships, and while they have often been an instrumental part of people's success, when overdone, they end up holding them back. This workshop explores the idea that we have a greater range of behaviours available to us than we routinely use. Imagine how it would feel if you could play down 'procrastination' at will, summon 'assertiveness' whenever you needed it, or let go of 'perfectionism'.
You will learn how to:
Experiment with different behaviour styles in a fun way
Identify your overdone and underdone traits
Develop the confidence to use a wider range of behaviours
Understand the real impact of overdone traits, such as people-pleasing, perfectionism and impostor syndrome
Kim Morgan is managing director of Barefoot Coaching, one of the UK's leading providers of coaching and University Accredited Coach Training. She has worked for more than 25 years in psychology and people-development. Kim was awarded Coach Of The Year in 2012 by 'Coaching At Work' magazine and is a Visiting Research Fellow in Coaching at the University of Chester. Kim is a sought-after conference speaker on all aspects of coaching and coach education, leadership and leadership development, psychology and change management.
Speaker(s):

Date and Time:

7 November 2017 at 7:00 pm

Duration:


1 hour 30 minutes

Venue:


Conway Hall
Conway Hall
25 Red Lion Square
London
WC1R 4RL
0207 242 8034
http://www.conwayhall.org.uk/

More at Conway Hall...

Tickets:

£18

Available from:

http://www.nowliveevents.org/tickets

Additional Information:

This event is in the Brockway room on the ground floor as is accessible. There is also an induction loop fitted for the hard of hearing.
Register to tell a friend about this lecture.
Comments
If you would like to comment about this lecture, please register here.