The Leveller Revolution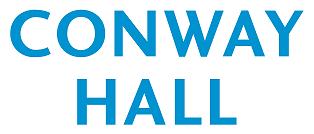 The gripping story of the Levellers, the radical movement at the heart of the English Revolution, presented by author of 'The Leveller Revolution – Radical Political Organisation in England, 1640–1650'.
The Levellers, formed out of the explosive tumult of the 1640s and the battlefields of the Civil War, are central figures in the history of democracy. In this thrilling narrative, John Rees brings to life the raucous streets of London and the clattering printers' workshops that stoked the uprising, the actions of the rank and file of the New Model Army and the furious Putney debates where the Levellers argued with Oliver Cromwell for the future of English democracy. This story reasserts the revolutionary nature of the 1642–51 wars and the role of ordinary people in this pivotal moment in history.
John Rees is an historian, broadcaster and campaigner. He is coauthor of A People's History of London and author of The Leveller Revolution and Timelines: A Political History of the Modern World, among other titles. He is a Visiting Research Fellow at Goldsmith's, University of London and a National Officer of the Stop the War Coalition.
Speaker(s):

Date and Time:

28 November 2017 at 7:30 pm

Duration:


1 hour 30 minutes

Venue:


Conway Hall
Conway Hall
25 Red Lion Square
London
WC1R 4RL
0207 242 8034
http://www.conwayhall.org.uk/

More at Conway Hall...

Tickets:

£5 - Free

Available from:

http://buytickets.at/conwayhallethicalsociety/125157

Additional Information:

Doors: 7pm. Starts 7.30pm. Books to purchase from Newham Bookshop on the night.

Brockway Room. Ground Floor. Accessible and induction loop fitted.
Register to tell a friend about this lecture.
Comments
If you would like to comment about this lecture, please register here.