Other Minds: The Octopus and the Evolution of Intelligent Life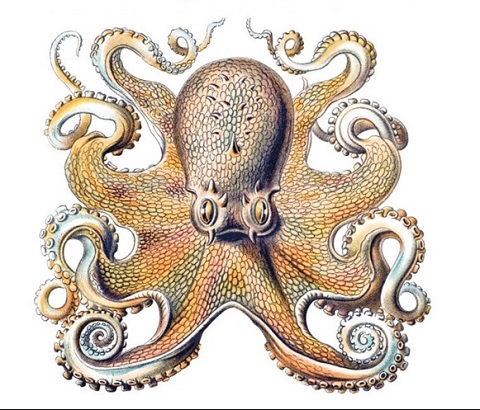 In Other Minds, Peter Godfrey-Smith tells a bold new story of how nature became aware of itself
In Other Minds, Peter Godfrey-Smith, a distinguished philosopher of science and a skilled scuba diver, tells a bold new story of how nature became aware of itself – a story that largely occurs in the ocean, where animals first appeared.
Tracking the mind's fitful development from unruly clumps of seaborne cells to the first evolved nervous systems in ancient relatives of jellyfish, he explores the incredible evolutionary journey of the octopus and other cephalopods.
They began as inconspicuous molluscs who would later abandon their shells to rise above the ocean floor, searching for prey and acquiring the greater intelligence needed to do so – a journey completely independent from the route that mammals and birds would later take.
But what kind of intelligence do cephalopods possess? How did the octopus, a solitary creature with little social life, become so smart? What is it like to have eight tentacles that are so packed with neurons that they virtually 'think for themselves'?
By tracing the question of inner life back to its roots and comparing human beings with our most remarkable animal relatives, Godfrey-Smith casts crucial new light on the octopus mind – and on our own.
Peter Godfrey-Smith is Professor of History and Philosophy of Science, University of Sydney. He is the author of four books, including Darwinian Populations and Natural Selection, which won the 2010 Lakatos Award for an outstanding work on the philosophy of science. His underwater videos of octopuses have been featured in National Geographic and New Scientist.
Speaker(s):

Date and Time:

11 June 2018 at 7:30 pm

Duration:


1 hour 30 minutes

Venue:


Conway Hall
Conway Hall
25 Red Lion Square
London
WC1R 4RL
0207 242 8034
http://www.conwayhall.org.uk/
Show map



Organised by:


Tickets:

£6

Available from:

https://www.eventbrite.co.uk/e/otherminds-the-octopus-and-the-evolution-of-intelligent-life-tickets-44230747356
Register to tell a friend about this lecture.
Comments
If you would like to comment about this lecture, please register here.