Fortean London: London Bridge Ghosts and Lore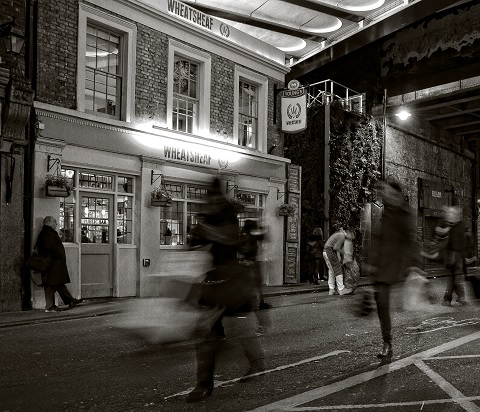 Celebrate the ghosts and urban legends of the London Bridge, Borough and Bermondsey area with the London Fortean Society.
Travis Elborough - London Bridge in America: The Tall Story of a Transatlantic Crossing
In 1968 the world's largest antique went to America. But how do you transport a 130-year-old bridge 3,000 miles? And why did Robert P. McCulloch, a multimillionaire oil baron and chainsaw-manufacturing king, buy it? Why did he ship it to a waterless patch of the Arizonan desert? Did he even get the right bridge?
Join author Travis Elborough for the story of the man who bought London Bridge.
Ghosts of South London.
Poltergeists, shapeshifters, phantom Robin Reliants: South London has all the paranormal boxes ticked. George Hoyle, musician, story-teller and host of the South East London Folklore Society will tell the tales hidden in plain site.
The London Bridge Spike and other Urban Legends
Why is there a wonky concrete spike at the south end of London Bridge? Is it a sundial? A memorial to the heads spiked on previous incarnations of the bridge? Or does it mean something else entirely? London Fortean Society host and author Scott Wood discusses this and other south London urban legends.
Register to tell a friend about this lecture.
Comments
If you would like to comment about this lecture, please register here.