Dinosaur Landscapes and the Beginnings of Flowers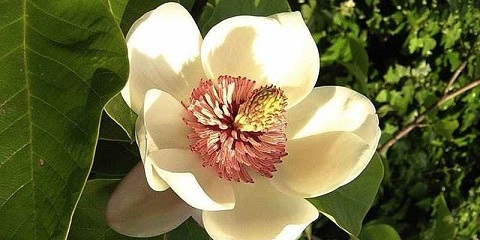 Sir Peter Crane speaks on dinosaur and plant evolution and the Friends of Crystal Palace Dinosaurs show their palaeo-garden designs.
Dinosaurs and dicots (that's flowering plants to you and me) will be the focus of this exciting talk from a world expert on the evolution of plants and ecosystems. Sir Peter Crane, former Director of the Royal Botanic Gardens at Kew, will speak on behalf of the Palaeo Planting Project (PPP) from the Friends of Crystal Palace Dinosaurs. Sir Peter will give an overview of the evolution of flowers in the age of the dinosaurs, and then be joined by PPP garden designer Louise Yates to talk about how we are bringing this story to life in the world's first Jurassic Park, the Dinosaurs of Crystal Palace.
Have a glass of wine, enjoy the talks, meet our speakers, and have a first look at the planting designs for our heritage site. With the support of the trustees of the Crystal Palace Museum, we welcome you to spend an evening with us in this charming venue.
About our speakers:
Sir Peter Crane is among the most lauded palaeontologists working today, and has been recognised for his contributions to science as a Fellow of the Royal Society (UK), American Academy of Arts and Sciences, (US) National Academy of Sciences, Royal Swedish Academy of Sciences, and the German Academy Leopoldina. He was the director of Kew Gardens and the Field Museum in Chicago, and is currently a professor at Yale University. The Queen knighted him for services to horticulture and conservation.
Louise Yates is a garden designer and actor, with a deep commitment to improving the green landscape of Crystal Palace. She is a co-chair of Transition Town Crystal Palace and has worked on gardens and public spaces throughout the area. Lou will present her designs for the Dinosaur Islands, and talk about how we are building a team of committed volunteers to keep the Dinosaur landscapes green and true to the story they were created to tell.
Speaker(s):

Date and Time:

21 August 2018 at 7:30 pm

Duration:


2 hours

Venue:


Crystal Palace Museum
Anereley Hill
London
SE19 2BA
07434 975582
http://www.crystalpalacemuseum.org.uk
Show map



Organised by:


Tickets:

5

Available from:

https://www.eventbrite.co.uk/e/dinosaur-landscapes-and-the-beginnings-of-flowers-sir-peter-crane-speaks-with-friends-of-crystal-tickets-48700001014
Register to tell a friend about this lecture.
Comments
If you would like to comment about this lecture, please register here.