The Ethical Stripper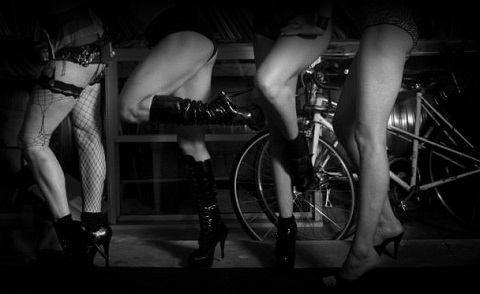 Sunday 28th October @ 3:00 pm - 4:30 pm
Event Navigation
BOOK NOW
How can a feminist also be a stripper? Is stripping sex work? What makes sex work "ethical"?
How can a feminist also be a stripper? Is stripping sex work? What makes sex work "ethical"?
Forget everything you've heard about strippers: this talk is an antidote to stigma, shame and stereotyping. Stacey Clare has been part of the much maligned, misunderstood and misrepresented world of UK strip clubs since the age of 22. She opens-up about her work and experiences with this candid and critical perspective of the industry.
You already know the stereotypes. The strong, independent female who strips to support her own sumptuous lifestyle choices; the smart, sassy student who strips to pay her way through university, or the savvy immigrant who sends money to her family back home. Or what about the wayward party girl rebelling against her strict upbringing, or the single-mum raising her child with precious little in the way of resources?
What about the Buddhist, stripper-turned-activist and public speaker with a fine art degree, who works part-time as a care assistant and has a passion for theatre, feminism and human rights? Heard about her yet?
Stacey is one of the fierce, feisty, phenomenal co-founder of East London Strippers Collective (strippers plural). She has been stripping for more than a decade, and has mastered the art of sexual entertainment. Before stripping, Stacey was a political rebel fighting for social justice and experiencing protest/direct action as a performance (in costume or character). As a fine art student, her work concentrated on performance art and theatre, and she still involves herself in community theatre projects that deal with projects that are close to her heart, including Sex Workers' Opera (https://www.sexworkersopera.com/)
Her book The Ethical Stripper is seeking crowd-funding on Unbound.
Register to tell a friend about this lecture.
Comments
If you would like to comment about this lecture, please register here.