Parmenides On Nature - an initiation?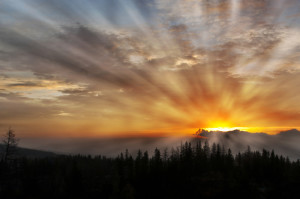 An exploration of the fragments of Parmenides as foundational to western philosophy.
Parmenides (perhaps 520-440 BCE) has been linked to the school of Pythagoras by some scholars: he was certainly an central figure in the Eleatic school of philosophy which flourished in Magna Graecia (Southern Italy) and which clearly influenced Plato. His poem On Nature (which survives in fragmentary form) is framed as an initiatory vision: it speaks of the oneness of being, and the path of knowledge; it also speaks of the ever-changing world which is the subject of opinion – an altogether less certain sphere of understanding. We'll look at some of the fragments and endeavour to follow Parmenides through the "gates of the ways of Night and Day."
No previous experience of formal philosophy is required.
Entrance in free, but donations between £3-5 will be welcomed.
A PDF download of the extract we will be reading is available on our website together with further details of this and other Prometheus Trust's activities: www.prometheustrust.co.uk (the PDF is on the "Bristol Wednesday evenings" page.
Register to tell a friend about this lecture.
Comments
If you would like to comment about this lecture, please register here.