Crossing Borders 2018: 6 November 7-8:30pm - Donít stop ítil you feel it: explorations in environmen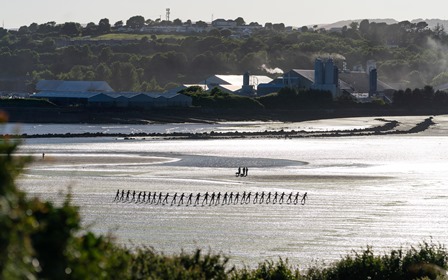 Kat Austen speaks about empathy with Rosemary Lee questioning its role in our relationship to climate change.
Join us for a weekly dose of discussion and debate.
Kat Austen's work focusses on aiming to answer the question: when we know so much already, what do we need to know in order to live more compassionately with/in the world and, most importantly, how do we need to know it? She is particularly interested in the role of emotion in our relationship to climate change.
Often rooted in our relationship to landscape, Rosemary Lee's practice of care and empathy has a deeply human focus.
To that end, an embodied understanding of our environment, whether through touch, sensory activation or or re-imagination is a form of radical practice - politically and artistically - that can be inherent in the so called dance world.
Crossing Borders is a series of conversations taking place every Tuesday between 9 October and 27 November at Independent Dance, with UK and international practitioners whose work understands movement and embodiment through a variety of different forms.
This year we invite speakers to share their process and practice with another practitioner, and together explore the notion of making change: how we acknowledge the past whilst imagining the future.
Speaker(s):

Date and Time:

6 November 2018 at 7:00 pm

Duration:


1 hour 30 minutes

Venue:


Independent Dance
Siobhan Davies Studios
85 St George's Road
London
SE1 6ER
020 7091 9650
http://www.independentdance.co.uk

More at Independent Dance...

Tickets:

Standard £7, Concessions £5.50

Available from:

http://www.independentdance.co.uk/programmepage/exchanges/crossing-borders/

Call 0207 091 9650 or email info@independentdance.co.uk
Register to tell a friend about this lecture.
Comments
If you would like to comment about this lecture, please register here.