Crossing Borders 2018: 20 November 7-8:30pm - Shaking/Crossing/Weaving |Thomas Kampe and Simonetta A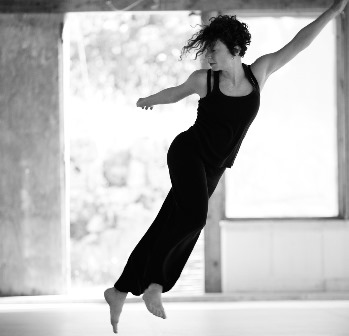 Thomas Kampe and Simonetta Alessandri will talk about their experiments in negotiating borders between their work as Feldenkrais practitioners and dance artists.
Join us for a weekly dose of discussion and debate.
Drawing on experience of working in choreographic and educational contexts, they propose an unruly and nuanced practice of developing presence and the ability to question and re-form behaviour as a creative process of embodied inquiry.
Their dialogue will address a thinking about emancipatory somatic/dance histories, and issues regarding embodied agency and dignified personhood embedded in the Feldenkrais Method that inform their dance practice.
Crossing Borders is a series of conversations taking place every Tuesday between 9 October and 27 November, with UK and international practitioners whose work understands movement and embodiment through a variety of different forms.
This year we invite speakers to share their process and practice with another practitioner, and together explore the notion of making change: how we acknowledge the past whilst imagining the future.
Speaker(s):

Thomas Kampe | talks | www
Simonetta Alessandri | talks | www


Date and Time:

20 November 2018 at 7:00 pm

Duration:


1 hour 30 minutes

Venue:


Independent Dance
Siobhan Davies Studios
85 St George's Road
London
SE1 6ER
020 7091 9650
http://www.independentdance.co.uk

More at Independent Dance...

Tickets:

Standard £7, Concessions £5.50

Available from:

http://www.independentdance.co.uk/programmepage/exchanges/crossing-borders/

Call 0207 091 9650 or email info@independentdance.co.uk
Register to tell a friend about this lecture.
Comments
If you would like to comment about this lecture, please register here.