Looking Forward: The Next Ten Years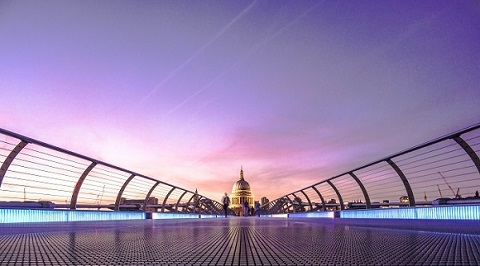 What key aspects of our lives are predicted to shift radically over the next ten years?
As Bloomsbury celebrates ten years of outstanding publishing as Bloomsbury Academic, we've invited some of our most fascinating authors to fill us in on the opportunities, challenges and biggest changes coming to our lives in the next ten years.
Come along as our experts present their most ground-breaking ideas in the Humanities and Social Sciences in a series of short talks, and group discussion, to tell us what lies ahead. Their collective years of research and writing means we'll all benefit from their educated insights into the future of our world.
Covering sustainability, terrorism, geopolitics, gender, religion, education and philosophy – what are the key issues and how can we prepare for the changes and challenges that lie ahead? Come with us as we aim beyond the regular predictions and leave you thinking differently about our shared future.
Our speakers will each deliver a short talk and then take part in a live Q&A panel, hosted by Jamie Bartlett, author of Radicals and The People vs. Tech, tech blogger and Director of the Centre for the Analysis of Social Media for cross-party think-tank Demos in conjunction with The University of Sussex.
We hope to see you there.
Speaker(s):

Rachel Reeves MP | talks | www
Kerry Brown | talks | www
Jamie Bartlett | talks | www
Julia Ebner | talks | www
James G. Crossley | talks | www
Leslie Davis Burns | talks | www
Constantine Sandis | talks | www
Viv Ellis | talks | www


Date and Time:

29 January 2019 at 6:00 pm

Duration:


3 hours

Venue:


Conway Hall
Conway Hall
25 Red Lion Square
London
WC1R 4RL
0207 242 8034
http://www.conwayhall.org.uk/
Show map



Organised by:


Bloomsbury Institute
See other talks organised by Bloomsbury Institute...

Tickets:

£9 - £16

Available from:

Book your place via Eventbrite:
https://www.eventbrite.co.uk/e/looking-forward-the-next-ten-years-tickets-52405525337

Additional Information:

This event is hosted by Bloomsbury Institute, a division of Bloomsbury Publishing. Please read our Event Terms and Conditions carefully as by buying a ticket to this event, you confirm that you accept these terms and condition and that you agree to comply with them, alongside the Eventbrite terms and conditions.
Register to tell a friend about this lecture.
Comments
If you would like to comment about this lecture, please register here.