£8 • £4 • Free Conway Hall Ethical Society presents: Thinking on Monday: Adventures in the Anthrop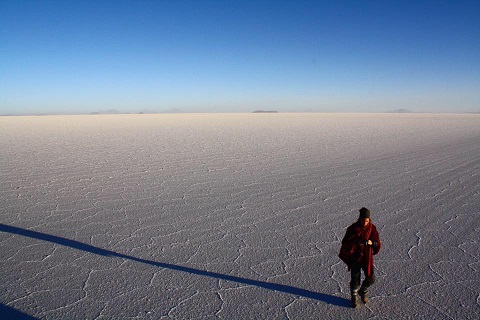 Our planet is crossing into a new age: the Anthropocene – the Age of Humans.
We live in epoch-making times. The changes we humans have made in recent decades have altered our world beyond anything it has experienced in its 4.6 billion-year history. As a result, our planet is said to be crossing into the Anthropocene – the Age of Humans.
Gaia Vince decided to travel the world at the start of this new age to see what life is really like for the people on the frontline of the planet we've made. From artificial glaciers in the Himalayas to painted mountains in Peru, electrified reefs in the Maldives to garbage islands in the Caribbean, Gaia found people doing the most extraordinary things to solve the problems that we ourselves have created.
These stories show what the Anthropocene means for all of us – and they illuminate how we might engineer Earth for our future.
Gaia's talk marks the reissue of her award winning book Adventures in the Anthropocene which will be available on the night from Newham Bookshop.
Speaker(s):

Date and Time:

21 January 2019 at 7:30 pm

Duration:


1 hour 30 minutes

Venue:


Conway Hall Ethical Society
25 Red Lion Square
London
WC1R 4RL
020 7405 1818
http://https://conwayhall.org.uk/ethical-society/

More at Conway Hall Ethical Society...

Tickets:

£8 / £4 concessions

Available from:

https://www.eventbrite.co.uk/e/thinking-on-monday-adventures-in-the-anthropocene-a-journey-to-the-heart-of-the-planet-we-made-tickets-53296444099
Register to tell a friend about this lecture.
Comments
If you would like to comment about this lecture, please register here.