Tripping the Light Fantastic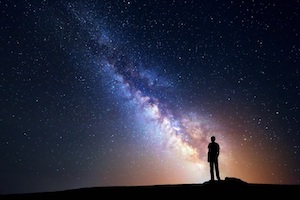 Big Bang, Evolution, the Universe, Climate Change, the Gaia principle, New Elevating Spiritual Domains, the Future and You.
We need to talk!
Come travel on a magic carpet ride exploring this Universe of mystery, light and wonder and your place in it including how to deal with these new and extraordinary energies that are arriving on our planet now and what it means to our future. Who knows what you might discover on that journey - maybe even the you that you have been looking to find for 13.8 billion years?
Tony Kearney is an educator, trainer, facilitator, mediator, farmer, environmentalist and author. (Who Owns the Future?, Boo! The Tao of Awe, Open Up Your Heart and Let the Sunshine In, How to be the Best Person in the World.) He travels widely from his home in Ireland facilitating events to do with personal and planetary change.
See: www.tonykearney.com for more information or email Tony at tony.kearney6@gmail.com.
Speaker(s):

Date and Time:

24 June 2019 at 7:30 pm

Duration:


1 hour 30 minutes

Venue:


Rudolf Steiner House
35 Park Road
London
NW1 6XT
02077372260
http://www.siaacademy.com
Show map



Organised by:


Tickets:

£5. £3 concessions.

Available from:

https://www.eventbrite.ie/e/tripping-the-light-fantastic-tickets-61184699082
Register to tell a friend about this lecture.
Comments
If you would like to comment about this lecture, please register here.