Lowborn – Growing Up, Getting Away and Returning to Britain's Poorest Towns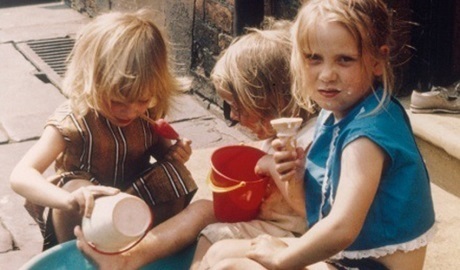 Kerry Hudson discusses Lowborn with James Bloodworth. Lowborn is an agenda-changing work of non-fiction on poverty in Britain.
Kerry Hudson discusses her book Lowborn with James Bloodworth. Lowborn is a powerful, personal, agenda-changing work of non-fiction on poverty in Britain – a book like nothing that's been written before, and a book that we all need to pay attention to.
Kerry Hudson grew up in all-encompassing, grinding poverty. Always on the move with her single mother, Kerry attended 9 primary schools and 5 secondary schools, living in B&Bs and council flats. Kerry scores 8 out of 10 on the Adverse Childhood Experiences measure of childhood trauma. Whilst many people would like to think that Kerry was an exception – that she was unlucky, or a one-in-a-million case. Sadly, this just isn't true. All of the people Kerry grew up with were experiencing exactly the same as she was. Some a little less, and some far worse. The difference is that Kerry saw an opportunity for a different existence and ran for it.
Lowborn is Kerry's exploration of where she came from, revisiting the towns she grew up in to try to discover what being poor really means in Britain today and whether anything has changed. With Lowborn Kerry is looking to break through the barriers, through the naivety and denial that have kept the conversation of poverty dialled down, with an aim to raise awareness through the roof and make a change.
Kerry Hudson was born in Aberdeen. Her first novel, Tony Hogan Bought Me an Ice-cream Float Before He Stole My Ma, won the Scottish Mortgage Investment Trust First Book Award and was shortlisted for an array of prizes including the Guardian First Book Award and the Sky Arts Awards. Thirst, her second novel, won the prestigious Prix Femina Etranger. Lowborn is her first work of non-fiction.
James Bloodworth is the author of Hired: Six Months Undercover in Low-Wage Britain and The Myth of Meritocracy.
Speaker(s):

Date and Time:

16 June 2019 at 3:00 pm

Duration:


1 hour 30 minutes

Venue:


Conway Hall Ethical Society
25 Red Lion Square
London
WC1R 4RL
020 7405 1818
http://https://conwayhall.org.uk/ethical-society/

More at Conway Hall Ethical Society...

Tickets:

£8 / £4 concessions

Available from:

https://www.eventbrite.co.uk/e/thinking-on-sunday-lowborn-growing-up-getting-away-and-returning-to-britains-poorest-towns-tickets-58984493207
Register to tell a friend about this lecture.
Comments
If you would like to comment about this lecture, please register here.