Bernal Lecture 2019: 'Nature, nurture or neither: the legacy of eugenics'
The School of Science at Birkbeck invites you to an annual lecture in remembrance of Professor JD Bernal who was Professor of Physics at Birkbeck from 1938 and then became Chair of Crystallography in 1963.
Established in 1968, this annual lecture commemorates the life and work of JD Bernal (1901-71), with a particular focus on structural biology, X-ray crystallography and, especially, the social consequences of science. This year, we are delighted to welcome Professor Steve Jones (Emeritus Professor of Human Genetics at UCL) to deliver the 2019 Bernal Lecture on 'Nature, nurture or neither: the legacy of eugenics.'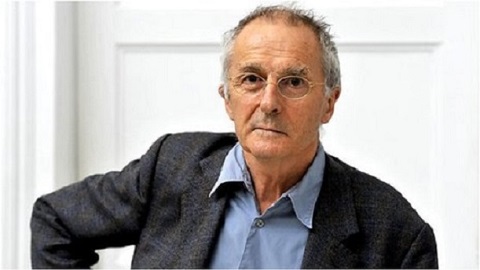 Lecture summary: "The Galton Laboratory at UCL was founded with the help of a large legacy from Francis Galton, the cousin of Charles Darwin, who died in 1911. It was instituted to 'investigate those causes under social control that may improve or impair the racial qualities of future generations either physically or morally' and evolved to become the National Laboratory of Eugenics. Many of the prominent figures of UCL and elsewhere in those years assumed that differences in most attributes, from intelligence to criminality, were coded into biology, and that there was hence little point in trying to influence them by changing the conditions of life. The eugenicists included Karl Pearson, a major figure in statistics, Charles Spearman, the inventor of the IQ test, the anthropologist Flinders Petrie and many more. Their beliefs led to some of the major social disasters of the first half of the twentieth century.
Such views were common at the time but were based on nothing but prejudice, for the science of genetics had barely begun. Now, though, it is in a phase of explosive growth, with the DNA sequence of hundreds of thousands of people already sequenced. The social and ethical issues of the science first raised by the eugenics movement have, however, not gone away. Consequently, Professor Jones will talk about the role of nature and nurture in understanding the importance of DNA."
This is an hour lecture, closing with a drinks reception.
Biography:
Professor Steve Jones is Emeritus Professor of Genetics at University College London. A geneticist and leading science communicator on evolution and genetics, he is a world expert on the genetics of snails and has also studied evolution in fruit flies and humans. He is also widely known as a highly successful broadcaster and writer, has advised the BBC on their science reporting, and is a winner of the Royal Society's Faraday Prize for excellence in popular science communication.
Speaker(s):

Date and Time:

7 October 2019 at 4:00 pm

Duration:


2 hours

Venue:


Birkbeck, University of London
Birkbeck Main Building, MAL 421
Malet Street
Bloomsbury, London
WC1E 7HX


Show map



Organised by:


Tickets:

Free

Available from:

While this event is free, booking is required via this page: http://www.bbk.ac.uk/events/remote_event_view?id=6928
Register to tell a friend about this lecture.
Comments
If you would like to comment about this lecture, please register here.