The Haunted Landscape: Magic and Monsters of the British Isles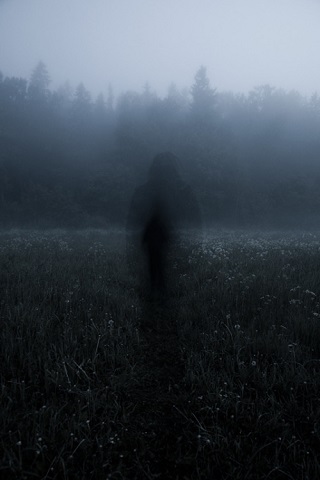 The Haunted Landscape: our one-day symposium on the folklore, magic and monsters of the British Isles and beyond.
Up the airy mountain, Down the rushy glen, We daren't go a-hunting, For fear of little men… – Paul Devereux
In this unique illustrated presentation, Paul Devereux will be our tour leader through the haunted landscape, touching on topics such as death roads, spirit ways, fairy paths, ghosts, and actual encounters with 'other-than-humans', including his own.
Fairies: A Dangerous History – Richard Sugg
In Britain, fairies filled the landscape.
Magical House Protection: The Archaeology of Counter-Witchcraft
Belief in magic and particularly the power of witchcraft was once a deep and enduring presence in popular culture; people created and concealed many objects to protect themselves from harmful magic.
The Croglin Grange Vampire – Deborah Hyde
In 1875, a flame-eyed creature picked at the lead in a windowpane to let himself into a remote, rented farmhouse in Cumberland.
Hollow Places: The Dragon Slayer's Tomb - Christopher Hadley
In the Middle Ages a remarkable tomb was carved to cover the bones of an English hero. For centuries the grave spawned tales about dragons and devils, giants and winged hounds
England's Historic Graffiti: Voices Preserved in Stone
Historic graffiti are a common occurrence throughout England and the rest of Europe. Images, names, and symbols have been spotted on the walls of barns to churches, cathedrals, castles, and homes.
Wolves in the Wolds: The Weird case of Old Stinker, the Hull Werewolf
This exploration of Old Stinker, the Hull Werewolf is rooted in landscape and absence. It focuses on the climate in which the spectre of the werewolf has re-emerged (rising from the ashes of the flesh and blood wolf.
English Witches and their Familiars – Dr Victoria Carr
Using stories from witchcraft trials, this talk will explore the wicked witch and her evil and demonic familiar from sixteenth-and seventeenth-century England.
Register to tell a friend about this lecture.
Comments
If you would like to comment about this lecture, please register here.