Death Machines - The Ethics of Violent Technologies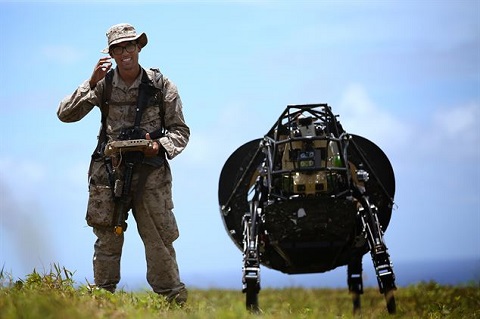 As military technologies race toward greater levels of automation Dr Elke Schwarz debates the ethics of violent technologies.
As innovations in military technologies race toward ever-greater levels of automation and autonomy, debates over the ethics of violent technologies tread water.
In her talk Dr Elke Schwarz reframes these debates, arguing that the way we conceive of the ethics of contemporary warfare is itself imbued with a set of bio-technological rationalities that work as limits. The task for critical thought must therefore be to unpack, engage, and challenge these limits.
Drawing on the work of Hannah Arendt, the book offers a close reading of the technology-biopolitics-complex that informs and produces contemporary subjectivities, highlighting the perilous implications this has for how we think about the ethics of political violence, both now and in the future.
Death Machines: The Ethics of Violent Technologies will be available to purchase on the day.
Elke's research focuses on the political and ethical implications of new technologies, with a focus on digital technologies and autonomous systems. In 2018, she published her monograph Death Machines: The Ethics of Violent Technologies. Her work has been published in Thesis Eleven, Security Dialogue, Millennium Journal of International Studies, the Journal of International Political Theory and other journals. She has been awarded a BA/Leverhulme Small Grant for a project titled Moral agency and meaningful human control: Exploring military ethical values for alignment in the use of autonomous weapons systems. Elke is co-founder of the BISA Ethics and World Politics Working Group and an RSA Fellow.
Register to tell a friend about this lecture.
Comments
If you would like to comment about this lecture, please register here.