Florence Nightingale Comes Home (online event)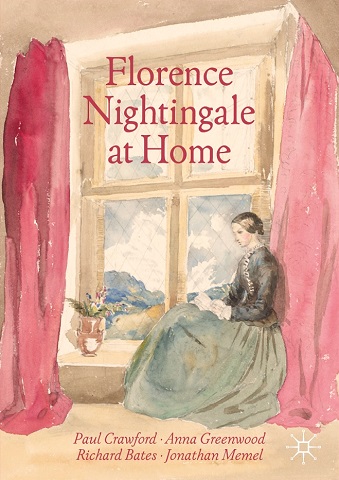 Join us for a roundtable event with the researchers from the Florence Nightingale Comes Home project at the University of Nottingham.
What does Florence Nightingale's life reveal about the history of nursing? What myths about Nightingale live on in nursing stereotypes, and what was she really like as a person?
Join us for a roundtable with the Florence Nightingale Comes Home for 2020 project at the University of Nottingham. The project has resulted in a more complex historical and literary understanding of Florence Nightingale by mapping her family and home connections and analysing how her regional experiences, not least in Derbyshire, impacted her career, attitudes, and writings.
Homes can be both comforting and troubling places as Professor Paul Crawford, Dr Anna Greenwood and Dr Richard Bates share in their new book, Florence Nightingale at Home (Palgrave: London, 2020). They will share a new understanding of how Florence Nightingale's experiences of domestic life and her ideas of home influenced her writings and pioneering work, and explore the legacy of this for nursing today.
Speaker(s):

Professor Paul Crawford | talks
Dr Anna Greenwood | talks
Dr Richard Bates | talks


Date and Time:

21 January 2020 at 5:30 pm

Duration:


1 hour

Venue:


Royal College of Nursing
20 Cavendish Square
London
W1G 0RN
029 2054 6460
http://www.rcn.org.uk/events

More at Royal College of Nursing...

Tickets:

Free

Available from:

https://www.rcn.org.uk/news-and-events/events/lib-florence-comes-home-210121

Additional Information:

Please register to attend and a link will be circulated in advance with instructions on how to join the event. All tickets must be booked individually.
Register to tell a friend about this lecture.
Comments
If you would like to comment about this lecture, please register here.