Nature, soul, health and disease - Greek Medical and philosophical ideas on psychosomatic interactio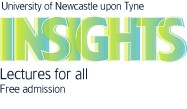 FREE PUBLIC LECTURE
Nature, soul, health and disease, Greek medical and philosophical ideas on psychosomatic interaction
PROFESSOR PHILIP VAN DER EIJK
Professor of Greek and Director of Research University of Newcastle Classics School of Historical Studies
Tuesday 19 April
Throughout classical antiquity, there was a very close connection between medicine and philosophy. This close relationship was acclaimed and exemplified by many distinguished Greek philosophers as well as physicians. Thus Aristotle, when reviewing the achievements of his predecessors on the subjects of human psychology, physiology and pathology, recognised that "the best doctors have something to say on nature ... and the more distinguished students of nature also take an interest in health and disease." This observation was echoed five centuries later by Galen, who claimed that the best doctor is at the same time a philosopher.
In practice, Hippocrates, Galen and other medical writers used and elaborated philosophical methods and applied key concepts such as 'Nature' and 'cause' to their understanding of the workings and failings of the human body. Philosophers like Plato and Aristotle made important contributions to the study of anatomy, physiology, pathology, embryology and pharmacology, and took a great interest in medical themes such as epilepsy and melancholy, sleep and dreams, generation and sterility, and diet and drugs.
This lecture will focus on an area where the intellectual exchange between doctors and philosophers was most striking: the study of human nature, in particular the human soul in its relation to the body and to the environmental forces it is subject to. Both doctors and philosophers had important things to say on these issues, and they influenced each other in the concepts they used, the methods they employed and the views they entertained.
These themes are covered in Philip van der Eijk's new book Medicine and Philosophy in Classical Antiquity. Doctors and Philosophers on Nature, Soul, Health and Disease, which will be published this spring by Cambridge University Press.
Philip van der Eijk holds a PhD in Classics from Leiden University. He joined Newcastle University in 1995 to take up a Wellcome Trust University Award, and was appointed Professor of Greek in 1998. He has published widely on ancient philosophy, medicine and science, comparative literature and patristics. He is the author of a book on Aristotle's theory of sleep and dreams (Berlin: Akademie Verlag, 1994) and of a collection of the fragments of the Greek medical writer Diocles of Carystus (2 Vols., Leiden: Brill, 2000–1). He has edited Ancient Histories of Medicine. Essays in Medical Doxography and Historiography in Classical Antiquity (Leiden: Brill, 1999) and co-edited Ancient Medicine in its Socio-Cultural Context (2 Vols., Amsterdam – Atlanta: Rodopi, 1995).
He has hosted and organised a large number of conferences, seminars and other activities in the History of Medicine at Newcastle, most noteworthy the prestigious Colloque International Hippocratique in 2002. He is one of the founders of the Centre for the History of Medicine, a partnership between Newcastle and Durham University sponsored by the Wellcome Trust.
Unless otherwise noted, lectures start at 5.30, last one hour and take place in the Curtis Auditorium, Herschel Building, which sits directly across the road from Haymarket Metro Station. All lectures are free and the public are encouraged to attend. In the event of an over-capacity audience we provide audio-relay to a second lecture theatre.
Speaker(s):

Date and Time:

19 April 2005 at 5:30 pm

Duration:


1 hour

Venue:


Insights - Lectures for the Public
The University of Newcastle
Curtis Auditorium, Herschel Building
Newcastle upon Tyne
NE1 7RU
0191 222 6136
http://www.ncl.ac.uk/press.office/lectures

More at Insights - Lectures for the Public...

Tickets:

FREE ADMISSION

Available from:

Additional Information:

The venue, Newcastle University, Curtis Auditorium is in the Herschel Building, opposite Haymarket Metro station, Newcastle upon Tyne.
Register to tell a friend about this lecture.
Comments
If you would like to comment about this lecture, please register here.