Reparation, re-education, reconciliation: Britain's German POW camps re-visited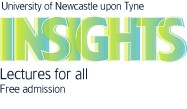 FREE PUBLIC LECTURE

DR J ANTHONY HELLEN
Formerly Department of Geography, University of Newcastle
Thursday 21 April
The illustrated lecture will describe the POW camp system which was established from Cornwall to Orkney between 1941 and 1948, eventually numbering some 1500 camps and satellite hostels, and accommodating a maximum of 157,000 Italian and 402,000 German prisoners. Over 25,000 Germans chose to remain in Britain after the last POW were repatriated in 1948 and the lecture will concentrate on this largely post-war German "invasion" and the impact on the host communities
Relics of this complex military settlement system have virtually disappeared, but since English Heritage "scheduled" the surviving Camp 93 at Harperley in Weardale in 2002, this little known aspect of the war and its aftermath has attracted increased public interest, not least in the media. The legacy of an extraordinary historical episode survives today not only in the public records and a few archeological sites, but in POW art and artifacts, camp newspapers, autobiographies, private correspondence and international friendships. This legacy will be explored with particular reference to two local camps at Harperley and Featherstone Park (Haltwhistle), the latter famous as the Freedom Camp and home to over 25,000 German officers during its existence.
Following National Service as a seaman officer, the speaker graduated from Oxford and joined the Colonial Service in Africa as a district officer. Northern Rhodesia's impending independence brought a career change, leading from a fellowship and doctorate at Bonn University to a lectureship at Newcastle in 1964. Until his retirement in 2000 he specialized in development studies and medical geography, working as a consultant to various UN agencies, including the Population Division and the World Health Organization. He has held visiting professorships at Zomba, Cairo, Halle-Wittenberg, and Heidelberg, and continues as English editor of the leading German geographical journal, Erdkunde. He is Secretary of the Northumbrian Universities Military Education Committee and a trustee of the Harperley POW Museum.
His interest in the British POW camps began in 1995 after encountering relics of the former Camp 18 when walking beside the South Tyne at Featherstone Park. This led to archival research in London, Geneva, and Germany, and to fieldwork from Cornwall to Caithness, latterly in collaboration with English Heritage. He has published widely on the POW theme, not least in local newspapers and magazines in Britain and Germany in pursuit of "lost" evidence. An invitation in 1999 to become historical consultant for the BBC2 Timewatch programme, The Germans We Kept (2000), led to other consultancies including the 5-part German ZDF series Die Gefangenen (The Prisoners) and BBC2's Restoration series. This media exposure has brought not only invitations to talk on the camps at nearly one hundred venues since retirement, as far afield as Germany and the Czech Republic, but also to a continuing flow of memorabilia donated by former POW and their families to the Harperley POW Museum.
Unless otherwise noted, lectures start at 5.30, last one hour and take place in the Curtis Auditorium, Herschel Building, which sits directly across the road from Haymarket Metro Station. All lectures are free and the public are encouraged to attend. In the event of an over-capacity audience we provide audio-relay to a second lecture theatre.
Speaker(s):

Date and Time:

21 April 2005 at 5:30 pm

Duration:


1 hour

Venue:


Insights - Lectures for the Public
The University of Newcastle
Curtis Auditorium, Herschel Building
Newcastle upon Tyne
NE1 7RU
0191 222 6136
http://www.ncl.ac.uk/press.office/lectures

More at Insights - Lectures for the Public...

Tickets:

FREE ADMISSION

Available from:

Additional Information:

The venue, Newcastle University, Curtis Auditorium is in the Herschel Building, opposite Haymarket Metro station, Newcastle upon Tyne.
Register to tell a friend about this lecture.
Comments
If you would like to comment about this lecture, please register here.