Towards 2035: The School of Tomorrow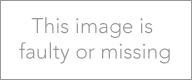 Rethinking the jealously guarded foundations of the modern school system
There is widespread dissatisfaction across the globe with the current state of schools and their failure to prepare children for a world that is being revolutionised by technology and the process of globalisation.
We believe the developing world must embrace new ideas early, and not simply trail behind the 'developed world' – as if we do we will only fall further behind. As the regions largest private educator, we believe we are ideally placed to help forge a new educational consensus.
Moreover, we are hoping this conference will shine a light on the more progressive educational elements of Pakistan country, thereby encouraging them to flourish. In the eyes of the world, Pakistan's education means only one thing: madrassahs. It is time to shed this perception.
Register to tell a friend about this lecture.
Comments
If you would like to comment about this lecture, please register here.