The Underground University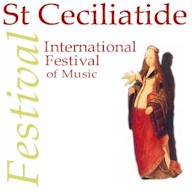 Jessica Douglas-Home reveals something of the struggle for cultural aurvuval before and after the assasination of Ceausescu.
Jessica Douglas-Home reveals something of the secret life behind the Iron Curtain in the last years of Communism, when she carried books, materials and hope to the dissident communities in Czechoslovakia, Poland, Hungary and Romania. (It was her husband, Charles Douglas-Home, later editor of The Times, who first alerted the West to the Soviet invasion of Czechoslovakia in 1968.)
She reflects on the issues of culture, religion and national loyalty in the old Eastern bloc countries and looks, a little quizzically, at the influences assailing them now.
Register to tell a friend about this lecture.
Comments
If you would like to comment about this lecture, please register here.