Optics in the living world: from imaging to mimicking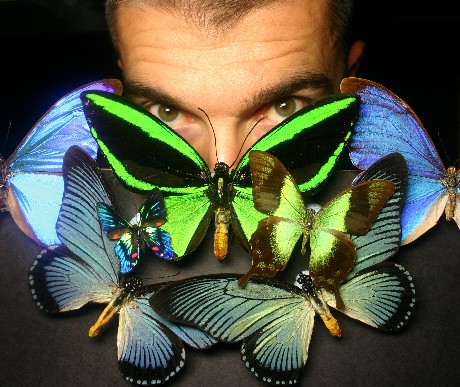 Seminar on optics in the living world - Come and learn how optical devices can mimick nature or help image the living world at molecular level
'Biological systems use nano-scale architectures to produce striking optical effects: they are increasingly offering inspiration and design protocols for applied photonic technologies.
But how can we capture images of the living world without affecting it? New techniques of optical microscopy are being used that produce real time 3D images of cells and tissues at a molecular level, without any labelling or staining.
Come and discover how nature's ingenuity could be used for technological applications… including make-up!
By Dr P. Vukusic, School of Physics, Exeter University
And Dr H. Rigneault, Mosaïc Project, Institut Fresnel, Marseille, France
Where? Royal Society of Medicine, 1, Wimpole Street, W1G 0AE
When? 17th May 2006, 6pm
Register free at event@ambascience.co.uk or visit www.ambascience.co.uk
Register to tell a friend about this lecture.
Comments
If you would like to comment about this lecture, please register here.