Captive Breeding and Reintroduction of Native Species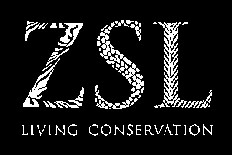 How successful are captive breeding and reintroducing native species in strengthening or re-establishing populations of endangered native species?


Captive breeding and re-introduction of native species has been practiced in Britain for centuries and in recent years has contributed to targeted conservation initiatives. Successes include re-establishment of the large blue butterfly (extinct in 1979)at three core sites in south-west England.
In 1991 the UK government formally adopted captive breeding and reintroduction as a tool for conserving native species with the establishment of English Nature's Species Recovery Programme (SRP). The SRP set captive breeding and reintroduction targets for many threatened native species, including the dormouse and sand lizard. In 1994, the UK Biodiversity Action was established and SRP targets were incorporated into Species Action Plans. Captive breeding and reintroduction is now a widely accepted method of delivering conservation targets for native species alongside other work such as habitat restoration.
Presentation details:
Captive breeding and reintroduction of native species: challenges and opportunities;
Bird re-introduction projects in Britain;
The disease risks of reintroductions: can we combat them?; and
Moving mice and mitigation.
Register to tell a friend about this lecture.
Comments
If you would like to comment about this lecture, please register here.