Exploring the Rhythms of Life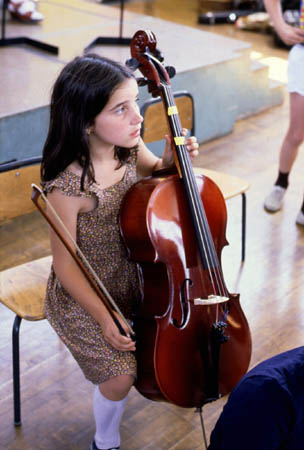 What happens when music meets the mind?
Music has played and always will play a key part in self-expression, but only now are scientists beginning to understand the part it also plays in our development. Its power to affect us is well known – it can hurt and heal, motivate and move, inspire and empower us. But we are only beginning to understand how, when and why.
'Exploring the Rhythms of Life' will combine science, psychology and live performance to reveal what happens when music meets the mind.
Speakers:
· Susan Hallam, Editor of Psychology of Music and Head of School at the Institute of Education, explores the brain mechanisms involved in our response to music and traces their development through infancy and teenage years to old age, to discover the emotional and cognitive effects that may be the key to the power of music to move us.
· Ian Cross, Director of the Centre for Science and Music, University of Cambridge develops this theme with findings from his group's experimental investigations into music as a cultural and biological phenomenon. He will discuss how both humans and animals make sense of sound, how culture shapes our responses to it, and whether in part our health quite literally depends upon it.
· Paul Robertson, Professor of Music and Medicine at the Peninsular School, Plymouth, and past leader of the Medici Quartet, will give a live virtuoso performance to bring together the brain, culture, emotion and feeling, and demonstrate what happens when music meets the mind.
· Chaired by Natalie Wheen, Classic FM.
Speaker(s):

Mrs Susan Hallam | talks | www
Dr. Ian Cross | talks | www
Professor Paul Robertson | talks | www


Date and Time:

19 July 2006 at 6:30 pm

Duration:


2 hours

Venue:


Soho Theatre
21 Dean Street
London
W1D 3NE
020 7611 8442
http://www.sohotheatre.com
Show map



Organised by:


Wellcome Trust
See other talks organised by Wellcome Trust...

Tickets:

FREE

Available from:

This is a FREE event but booking is essential. To book please call 020 7611 8442 or email events@wellcome.ac.uk

Additional Information:

This event is one in a series of three that look at wellbeing in the 21st Century. Please see www.wellcomecollection.org.uk for more information
Register to tell a friend about this lecture.
Comments
If you would like to comment about this lecture, please register here.