Full Life, Long Life?
THIS EVENT HAS BEEN CANCELLED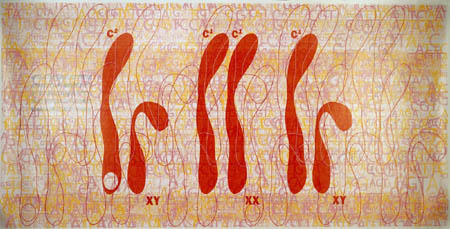 Can medicine deliver what you want for future health and happiness?
What part does medicine play in the future of the nation's health? Can genetics cure heart failure and biology guard against ageing? As new aspirations to lifestyle and longevity push medical demands, are we witnessing changing patterns in the relationship between medicine and culture that promise new visions of public health?
'Full Life, Long Life?' joins forward-thinking philosophy and science to explore the choices and consequences of the lives we lead.
Speakers:
· Tom Kirkwood, Director of the Institute for Ageing and Health, University of Newcastle. Faced with an unprecedented population boom in the over-60s and upwards trends in life expectancy in the UK, Tom Kirkwood will focus on the key challenges facing the relatively new field of biogerontology. How do we understand the ageing process itself, and can we cure it? Do the exciting new leads in medical science promise a longer-lived and more independent old age?
· John Martin, Director of the Centre for Cardiovascular Biology and Medicine, UCL, is one of the country's leading researchers in heart disease. He will discuss his work, which focuses on the use of innovative gene and stem cell therapies to repair muscle and arterial damage in the heart.
· Nick Bostrom, Director of the Oxford Future of Humanity Institute, is a philosopher with a particular interest in bringing rational and rigorous argument to the science and ethics of human enhancement and the philosophy of 'progress'. With a background in physics, neuroscience, logic and artificial intelligence, he is a provocative analyst of contemporary culture and of the consequences of the choices we make.
· Chaired by Gabrielle Walker, science writer and presenter.
Register to tell a friend about this lecture.
Comments
If you would like to comment about this lecture, please register here.