The Civil Service and the Constitution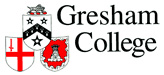 Law lecture
Over fifty years ago, the head of the Home Civil Service declared that civil servants would always remain good material for jokes, like mothers-in-laws and Wigan pier. But of course the civil service plays a vital role in our system of government. Recent years have seen a spate of civil services reforms - the so-called 'revolution in Whitehall'. What have been the main consequences of these reforms? Have they undermined the traditional non-partisanship of the civil service?
Register to tell a friend about this lecture.
Comments
If you would like to comment about this lecture, please register here.