Is the world simple or complicated?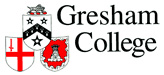 Astronomy lecture
Stop some particle physicists in the street and they will probably try to persuade you that the world is simple and governed by a single Theory of Everything. But stop a biologist, an economist or a social scientist, and they will tell you quite the opposite: the world is a higgledy-piggledy collection of complexity and chaos. So who is right: is the world really complicated or is it simple? And what does the answer tell us about the nature of art and science?
Register to tell a friend about this lecture.
Comments
If you would like to comment about this lecture, please register here.