Did Einstein get it right?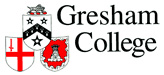 How did Einstein's theory of general relativity improve on Newton's 17th century theory of gravity?
We give a simple explanation of Einstein's general theory of relativity and show how well it does in explaining many unusual features where Newton's theory fails. Expanding universes, black holes, gravitational lenses and gravitational redshifts are predictions of Einstein's theory. We learn why Einstein's theory is better confirmed than any other piece of human knowledge.
Register to tell a friend about this lecture.
Comments
If you would like to comment about this lecture, please register here.