The new localism: Local government and the Constitution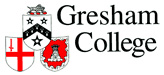 Law lecture
Many argue that Britain has become too centralized, that Whitehall has usurped the town hall. Yet few of us turn out to vote in local elections, and we complain about the 'postcode lottery' when facilities in a neighbouring area are better than those in our own. Some politicians are seeking to reverse the tide of centralization, and there is much talk of 'the new localism'. But is localism compatible with the basic principle of the welfare state, that benefits and burdens should be decided on the basis of need and not of geography?
Register to tell a friend about this lecture.
Comments
If you would like to comment about this lecture, please register here.