Caps of liberty: The oddity of democracy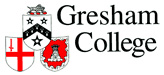 Rhetoric lecture
The oddity of democracy is that government by the people means that the same group who are at one a time the rulers are, at the same time, subjects. There is a continuing tension between democracy as worker's control, and democracy as consumer sovereignty.
Register to tell a friend about this lecture.
Comments
If you would like to comment about this lecture, please register here.