What do rulers do when they rule?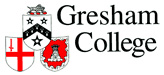 Rhetoric lecture
Mark Twain commented that anyone who actively sought to become President was clearly thereby morally disqualified from holding the office. Why do people seek to govern, why do they do what they do when they govern, and how are we to explain and describe what they are doing?
Register to tell a friend about this lecture.
Comments
If you would like to comment about this lecture, please register here.