Our new Constitution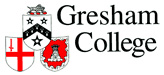 Special event
The radical constitutional reforms since 1997 offer a spectacle, unique in the democratic world, of a country transforming its uncodified constitution into a codified one, in a piecemeal manner, there being neither the political will nor the consensus to do more. The end-point of this process of reform, therefore, if bound to remain unclear. Nevertheless, the reforms that have already reached the statute book will profoundly alter our constitution and our system of government.
Register to tell a friend about this lecture.
Comments
If you would like to comment about this lecture, please register here.