Our new Constitution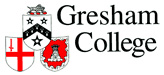 Law
It is time to draw the thread together. The years since 197 have seen massive, if largely unnoticed, constitutional change. It has be a revolution, but a quiet revolution. Has there been any pattern of change, or has it been unco-ordinated and incoherent. What will our constitution look like in future years? Is there now a case for our following almost every other democracy and producing a 'written' or codified constitution?
Register to tell a friend about this lecture.
Comments
If you would like to comment about this lecture, please register here.