Spice World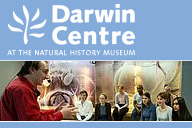 The history of spices.
The colourful history of pepper goes back to ancient times and this king of spices has played an important role in promoting trade between East and West. Today in the Darwin Centre, Museum botanist Vilma will take us on a tour of this spicy history.
Register to tell a friend about this lecture.
Comments
If you would like to comment about this lecture, please register here.