The Economist Debate: 'We must embrace nuclear power to solve global warming'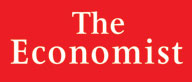 This debate is part of a series of Westminster Fringe debates, partnered with the Stockholm Network. This event is complimentary, however seats are limited so registration is strongly recommended.
Amongst Britain's political class there is an emerging consensus: climate change is the challenge of our time. But each party proposes different solutions, and none is more divisive than nuclear power. In the battle to reduce greenhouse gas emissions, nuclear power certainly trumps coal and gas every time. And unlike fossil fuels, uranium can be purchased from friendly and reliable countries like Canada and Australia. But at what human, environmental and economic cost would such carbon-cutting and "energy security" come? Nuclear fission was itself once considered to be a grave threat to humanity. While some prominent Greens now support nuclear power as the pragmatic answer to global warming, others argue that the associated toxic waste may prove an enduring environmental nightmare. Perhaps the most controversial aspect of the prospective nuclear renaissance lies in the economics of the technology. While the nuclear industry argues that new designs will make plants safer, cheaper and faster to build, sceptics are keeping a watchful eye on the various hidden and explicit government subsidies.
Register to tell a friend about this lecture.
Comments
If you would like to comment about this lecture, please register here.